Be the front line of your Fire Department!
We will teach you the lifesaving skills needed in an emergency.
CPR Classes
Due to the ongoing COVID19 pandemic, our community CPR and First Aid classes are suspended until further notice. We appreciate members of our community wishing to help and be our front line, but you can still help fight the COVID19 crisis by staying home and following the physical distancing guidelines.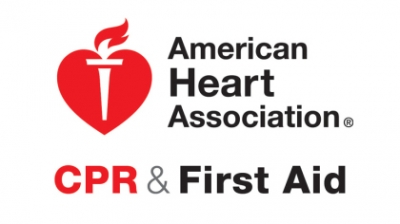 Since starting our community CPR program in 2011, AVFD instructors have taught over 1,000 community members emergency life-saving skills.  We are excited to continue offering this service to our community, and to continue to grow our program.
Please contact avfdcpr@gmail.com to register for a class, or request a special session.
These classes are funded through your donations, so any support for future classes is greatly appreciated. Together we can continue to save lives in our community!
AHA Heartsaver CPR + AED
(CPR for community members)
No cost to residents of the Crofton/Gambrills/Davidsonville area.
Materials will be provided in class
Age appropriate for the classes are 14+
Completion cards will be provided following successful completion of the class
Recertification recommended 2 years following initial class
Class size is limited to 12 students per class - we will try to update this page as classes fill up. We appreciate your understanding!
No classes are currently scheduled! We are currently working on scheduling more classes, please check back soon for an update!
Class lists are updated throughout the year - check back or follow us on Facebook for updates!
Crofton Public Libary
1681 Riedel Rd
Crofton, MD 21114Mid Atlantic Community Church
2485 Davidsonville Rd
Gambrills, MD 21054
AHA CPR/AED for Health Care Provider
(CPR for doctors, nurses, and other allied health professionals)
Currently, due to small number of people inquiring about health care provider certification/recertification, we are offering certification through a hybrid course offered by the American Heart Association.  The hybrid course consists of an online portion (lasting approximately 1-2 hours) of didactic learning, followed by in-person, hands-on skills practice and evaluation.   This course costs approximately $22.00 on the AHA website: http://www.onlineaha.org/index.cfm?fuseaction=main.courseCatalog
Once the course is complete, the completion certification should be printed and contact us to set up the skills practical/test.  The skills session and certification completion card are no charge for residents of Crofton/Gambills/Davidsonville. (donations are always appreciated).  The skills session normally lasts 45 minutes-1 hour depending on the needs of the student.  
About the Instructors
AVFD has an in-house staff of four American Heart Association certified instructors.  They offer over 60 years of combined EMS experience.
CPR Frequently Asked Questions
What's the difference between Heartsaver and Health Care Provider? (Which CPR class do I need?)
Most people who take CPR should only need the Heatsaver course.  This course was developed by the AHA to a more streamlined and accessible CPR course, free of much of the technical medical jargon and terminology.  Our primary goal with the Heartsaver course is giving you, the student, the confidence to make a difference when you encounter or witness someone having a cardiac emergency.
The Health Care Provider course is a more in-depth course, designed for medical professionals who already have medical training.  This course is tailored towards professionals who will encounter critical cardiac emergencies in a medical setting.
If you have any question about which course you need, feel free to email us at avfdcpr@gmail.com and we'll help you figure it out.
Are courses only for Crofton/Gambrills/Davidsonville residents?
AVFD believes in wide CPR education and training.  Due to our limited operating budget for these classes, we are limiting our no-cost classes to our fire department's first-due area.  For residents of other areas, we are willing to provide instructor time and materials at cost.  Please contact avfdcpr@gmail.com for details.
First Aid Classes
AVFD is pleased to offer AHA First Aid classes to our community. Currently, these classes are taught on an "as-needed" basis.
Please contact avfdcpr@gmail.com to request a special session.
Fire Prevention
October is fire prevention month!
Check back next year for our Open House details!
Join us from 11am - 2pm at the fire house - 2380 Davidsonville Road!
NEW SMOKE ALARM LAW AS OF OCTOBER 1, 2018
New State Smoke Alarm Law Took Effect October 1st SMOKE ALARM SALES IN MARYLAND STATEWIDE - SEPTEMBER 26, 2018 - The 2018 Maryland General Assembly passed Senate Bill 728 to state that: ON OR AFTER OCTOBER 1, 2018, A PERSON MAY NOT SELL A BATTERY OPERATED SMOKE ALARM IN THE STATE UNLESS THE SMOKE ALARM IS A SEALED, TAMPER RESISTANT UNIT INCORPORATING A SILENCE/HUSH BUTTON AND USING ONE OR MORE LONG LIFE BATTERY. A "LONG LIFE BATTERY" MEANS A NON-RECHARGEABLE, NON-REPLACEABLE PRIMARY BATTERY THAT IS CAPABLE OF OPERATING A SMOKE ALARM FOR AT LEAST 10 YEARS IN THE NORMAL CONDITION. A person who violates this section is guilty of a misdemeanor and on conviction is subject to a fine not exceeding $1,000. The bill also allowed smoke alarm systems that are electronically connected as part of a listed centrally monitored or supervised alarm system or capable of sending and receiving notifications by low power radio frequency wireless communication signal or a wirel ess local area networking capability. As of January 1, 2018, smoke alarm placement in all existing residential occupancies were to have been upgraded to comply with the current law that requires that all battery powered smoke alarms be ten year sealed battery units with a hush button feature and located on every level of the home and outside all sleeping areas. Smoke alarms must be upgraded in single-family and rentals as of the January 1, 2018 date. If you still have 9 volt or other battery type smoke alarms please take the time now to purchase the ten year sealed battery units to protect you and your family from the threat of fire. REMINDER: For all new residential units constructed after July 1, 2013, at least one smoke alarm must be installed in each sleeping room, in the hallway or common area outside of sleeping rooms, and in the hallway or common area on each level within a residential dwelling unit, including basemen ts and excluding specified unoccupied spaces such as attics. This new section of the smoke alarm law will eliminate any confusion with consumers on what type of smoke alarm to purchase. For any questions please contact your local or state fire marshal office. If you find a merchant who is not complying with this new law, please contact The Office of the State Fire Marshal to report such information.
General Fire Safety Tips:
The following are things you can do to protect yourself, your family, and your property in the event of a fire:
Smoke Alarms
Install smoke alarms. Properly working smoke alarms decrease your chances of dying in a fire by half.
Place smoke alarms on every level of your residence. Place them outside bedrooms on the ceiling or high on the wall (4 to 12 inches from ceiling), at the top of open stairways, or at the bottom of enclosed stairs and near (but not in) the kitchen.
Test and clean smoke alarms once a month and replace batteries at least once a year. Replace smoke alarms once every 10 years.
Escaping the Fire
Review escape routes with your family. Practice escaping from each room.
Make sure windows are not nailed or painted shut. Make sure security gratings on windows have a fire safety opening feature so they can be easily opened from the inside.
Consider escape ladders if your residence has more than one level, and ensure that burglar bars and other antitheft mechanisms that block outside window entry are easily opened from the inside.
Teach family members to stay low to the floor (where the air is safer in a fire) when escaping from a fire.
Clean out storage areas. Do not let trash, such as old newspapers and magazines, accumulate.
Flammable Items
Never use gasoline, benzine, naptha, or similar flammable liquids indoors.
Store flammable liquids in approved containers in well-ventilated storage areas.
Never smoke near flammable liquids.
Discard all rags or materials that have been soaked in flammable liquids after you have used them. Safely discard them outdoors in a metal container.
Insulate chimneys and place spark arresters on top. The chimney should be at least three feet higher than the roof. Remove branches hanging above and around the chimney.
Heating Sources
Be careful when using alternative heating sources.
Check with your local fire department on the legality of using kerosene heaters in your community. Be sure to fill kerosene heaters outside, and be sure they have cooled.
Place heaters at least three feet away from flammable materials. Make sure the floor and nearby walls are properly insulated.
Use only the type of fuel designated for your unit and follow manufacturer's instructions.
Store ashes in a metal container outside and away from your residence.
Keep open flames away from walls, furniture, drapery, and flammable items.
Keep a screen in front of the fireplace.
Have heating units inspected and cleaned annually by a certified specialist.
Matches and Smoking
Keep matches and lighters up high, away from children, and, if possible, in a locked cabinet.
Never smoke in bed or when drowsy or medicated. Provide smokers with deep, sturdy ashtrays. Douse cigarette and cigar butts with water before disposal.
Electrical Wiring
Have the electrical wiring in your residence checked by an electrician.
Inspect extension cords for frayed or exposed wires or loose plugs.
Make sure outlets have cover plates and no exposed wiring.
Make sure wiring does not run under rugs, over nails, or across high-traffic areas.
Do not overload extension cords or outlets. If you need to plug in two or three appliances, get a UL-approved unit with built-in circuit breakers to prevent sparks and short circuits.
Make sure insulation does not touch bare electrical wiring.
Other
Sleep with your door closed.
Install A-B-C-type fire extinguishers in your residence and teach family members how to use them.
Consider installing an automatic fire sprinkler system in your residence.
Ask AVFD to inspect your residence for fire safety and prevention.